Fast identification with an RFID smart card
Using smart cards as part of our digital locking system is a standard that we have adopted.Using passive smart cards in your electronic locking system will enable you to specify where a card can gain access and where it cannot.At the click of a mouse, you can block lost key cards and issue new/changed access authorizations.Transponders, smart tags, and PIN code terminals can be combined with our RFID smart cards.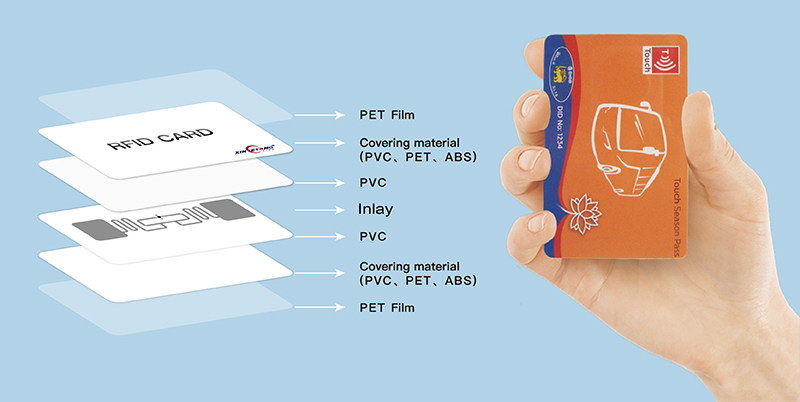 RFID Smart Cards: What are they?
RFID Smart Cards use RFID technology to transmit and receive data.Since they don't need to be swiped, they last longer than contact cards.

A contactless smart card can range from a simple memory card with a low level of security and a non-volatile memory to a high level of security crypto-processor card and a native operating system card.
RFID smart cards are widely used around the world.Due to their convenience and speed, they have become increasingly popular in education, identification, retail, and transportation.
RFID smart cards have the advantage of being able to adjust their level of security to suit the application they are being used for.Authorized personnel can also write information into the smart card memory.
RFID cards are known for their flexibility, among other things.Employees' data can be updated if they change departments and no new cards need to be issued.An RFID smart card does not need to be in contact with the reader because their system uses radio waves.
It is one of the benefits of RFID cards to be able to handle them conveniently.Additionally, they are immune to moisture, dirt, or mechanical influences, which can reduce maintenance costs for companies since they won't have to constantly print cards for their employees.Additionally, they do not need their own energy source, so they do not need to be replaced as often.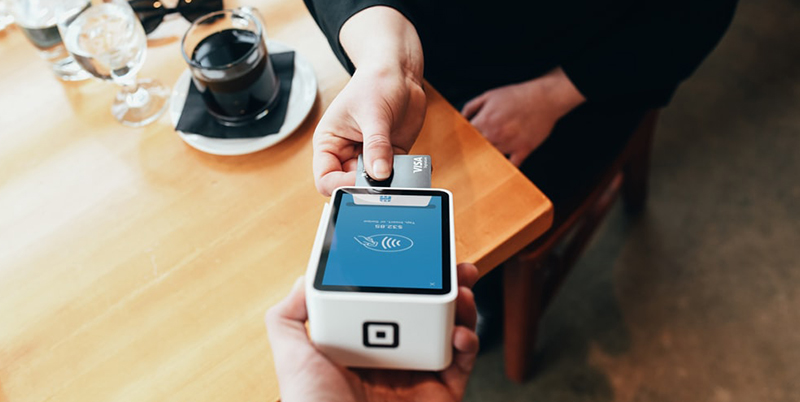 RFID Smart Cards: What are they used for?
RFID cards are used in a variety of applications, to the point that they have become a part of everyday life.They are the best for recording time, controlling access, and issuing tickets, among other things.They have the advantage of storing data safely and operating with multiple applications.Since RFID technology is also used in health cards and bank cards, RFID cards are not limited to stores and corporations.They are used for the following purposes:

Data Tracking: Computer systems match information with databases, logging information into another, noting the date, type, and activity.Copying costs can be deducted from the cardholder's department account when using a smart-card-enabled copy machine.
Security: RFID smart cards are mostly used to open doors, and they can be used to determine whether people are still in the building in case of an emergency.
Payments: RFID chips are embedded in credit and debit cards to ensure a safe payment system.
Identification: In RFID cards, personal information is protected through the use of the technology.Employers can record unique employee ID codes and other company-specific data.
RFID smart cards have the following common applications:
Gift Cards: Activated by the POS, they allow cashless payments similar to credit or debit cards.
Access Control: RFID cards are issued with access rights in companies that need to control data and identify objects.
Event Accreditation: This card can be broken into two sections: One consists of a ticket or an ID-card, while the other contains additional information.
Voucher Cards: It is possible to integrate these smart cards with a loyalty program.Personalized vouchers can be redeemed at a company's store or website.Restaurants, boutiques, and cinemas sell them.
Student ID: As well as being used as a library card, they can be used as tickets for public transportation and cashless payments at canteens.It is possible to thermo-rewrite some student ID cards and personalize them with a photo, name, matriculation number, and even fingerprints.
Membership Cards: These cards contain personal information about members, which is often used by clubs, organizations, and museums.
Authority ID Cards: The purpose of these devices is to record time and control access.In addition to coding the authority ID cards, the cards can also be customized with photos to allow for better employee control.
Customer Cards: store customer information as well as information about loyalty programs.Discounts and additional services are often offered through them.
Our smart cards with RFID have the following advantages:
There are seven different locking systems that can be used with the smart card key card

Lockable with a click of the mouse, e.g.in case of theft or loss

One system can combine different identification media
RFID smart cards: how do they work?
RFID Smart Cards contain data encoded in chips.When the chip comes close to the reader's antenna, it transmits the information, identifying the user.The chip contains an internal memory and a secure microprocessor.An antenna is embedded in the plastic body of the card.
Readers and cards communicate using RFID induction technology, which is also the card's energy source. Alternatively, smart cards have a reading range of fewer than four inches, so if they aren't held against each other, they can't communicate. Radio frequencies are used to transfer information from the card to the reader through the embedded antenna.
The reader's electromagnetic field powers the chip in the smart card. As a result, the communication between both devices is initiated. RFID smart cards provide security by only allowing readers to read the card to which they're connected.Mismatched encryption keys can be blocked.
Card readers and smart cards are often used in smart card systems. A smart card's electrical specifications are based on ISO 7816 specifications, which include dimensions and locations of its contact points.
They have different quality requirements depending on how often they occur. ISO11784/5 and ISO14223 regulate low frequency cards, while ISO15693, ISO14443, and ISO18000-3 regulate high frequency cards. To be considered a quality smart card, UHF cards must adhere to ISO1800-6, EPC Gen2. Currently, MIFARE is the most common RFID technology. Transponder cards produced by HID, Legic, and I-Code are widely used in time tracking and access control applications. Different applications can be integrated onto one RFID card through segmentation, which involves writing different areas on the chip.